Hi, I'm Chris Bevacqua, Registered Holistic Nutritionist and creator of the Alcohol Detox Diet
I know what it's like to struggle with your weight, energy and confidence
I know what it's like to be caught in the habitual cycle of addiction

I've had serious challenges that left my body damaged and my mental state depressed
But I was able to overcome it all and so can you
No medications or expensive treatments are needed, just good old-fashioned dedication, patience, focus and belief
In my practice, I use the latest research from the fields of nutrition, addiction, fitness, stress management and more to help you create the perfect action plan to boost your overall health, increase your energy, improve your self confidence and eliminate your stress and anxiety
By using healthy food, exercise and stress management as our tools, we will heal, and eventually rid your body of alcohols most serious effects, such as low blood sugar, poor brain function, fatty liver disease, malnutrition, emotional distress and much much more
If traditional methods of sobriety, such as 12 step programs or expensive treatment centers, don't work with your lifestyle, then the Alcohol Detox Diet is for you.

100% confidential, anonymous and with the ability to complete while you work or parent, the Alcohol Detox Diet was built with your needs in mind.

I've got 18 years in recovery. I know how painful and isolating poor health and addiction can be, so offering a judgment free space to share your story is my top priority.

But make no mistake, I'm not here to placate. I'm here to push you to be the best version of yourself possible.


Check out what others have said:

"The Alcohol Detox Diet is a goldmine of important information to help you have the best success at a life in sobriety! It's super informative yet practical for everyone to digest and apply to their lives. I highly recommend checking it out!" - Jen Elizabeth, Author of "Shape of a Woman" and Recovery Advocate, @Resurrekt_Of_Me
"As someone who has been sober for close to 2 years now, I honestly thought I knew the extent of what I'd put myself through. So I was skeptical before going through this course, but wow I was wrong! I realised I hadn't even scratched the surface. Chris has done an excellent job of presenting some very important and insightful information, that will help break any limiting belief systems, and not only help you understand what alcohol has done to your mind and body, but will also give you practical ways to fix/ heal them. " - Roscoe, Addiction, Recovery & Mindset Expert, @BirthofClarity

"The Alcohol Detox Diet Course provides you with all the tools to not only manage cravings through diet and lifestyle, but also to understand what is happening to your body physiologically. It gets you away from trying to manage cravings through exhausting mental effort, and instead provides a sustainable path that can be integrated into your life in an accessible way" - J. Johal
"A fresh and informative approach to recovery...Chris has done his research and has the education to back it up and thankfully share it with all of us! The lessons are easy to follow and give a motivational boost to your day as you gain valuable knowledge, not only about the physical effects of alcohol use over time, but how to improve the emotional side of the recovery experience. The meal guides are such a bonus, as well as the lists of what to shop for! This course was so helpful to me!" - Tara S.
"I discovered the Alcohol Detox Diet while sober for over 5 years, but just because I was choosing to 'not drink', doesn't mean I was living a healthy lifestyle! My general health was not where it should be but I had no idea where to begin to make the positive changes...the Alcohol Detox Diet is a great overview of nutrition, diet, exercise, and mental health as it relates to recovery...I already exercise regularly but had never worked on my mind set, which is like a muscle that needs to be built, so I found the meditation portion very informative and I've been practicing for the first time ever...also, the nutrition advice is very thorough, yet simple to understand and apply...the grocery list and meal plans are very helpful for a single dad like myself! Overall, this program allowed me to implement a more holistic approach to my sobriety and kick start my recovery out of it's stagnant state into a "Good 'n Healthy" one!" – Zan.G

You deserve this, start today!
Your Instructor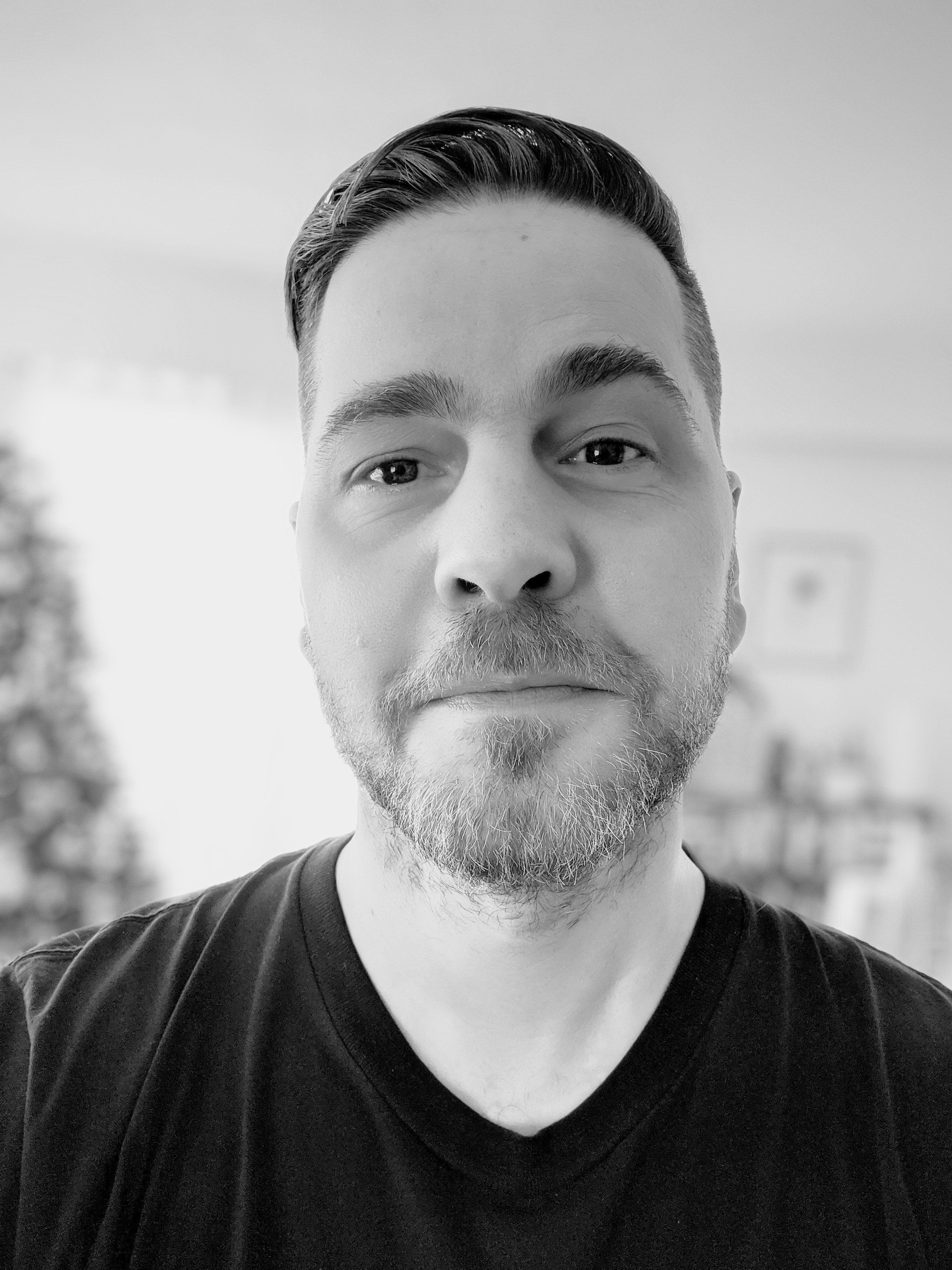 I'm Chris Bevacqua, a Registered & Certified Holistic Nutritionist and former Addictions Counsellor with years of experience in the field of mental health, suicide prevention, conflict resolution as well as addiction and recovery.
I'm a self confessed nutrition nerd who loves to talk food and fitness and how sitting in silence changed my life

Learning how to undo years of addictive behaviour takes a lot of dedication but I'm living proof that it can be done.
Now, 18 years drug free, I'm honoured to share this one of a kind program with you
I'm excited to meet you and am humbled that you've let me join you on this transformative experience!
Course Curriculum
Introduction & Welcome!
Available in days
days after you enroll
Part 1 - Alcohol's Most Common Health Issues
Available in days
days after you enroll
Pillar 1: Nutrition
Available in days
days after you enroll
Frequently Asked Questions
When does the course start and finish?
The course starts now and never ends! It is a completely self-paced online course - you decide when you start and when you finish so there's no need to rush or disrupt your everyday life.
How long do I have access to the course?
How does lifetime access sound? After purchasing the Alcohol Detox Diet, you'll have unlimited access for as long as you like - even as I edit and add new materials and courses! Cool beans right?!
What if I am unhappy with the course?
We would never want you to be unhappy! If you are unsatisfied with your purchase, contact us in the first 10 days and we will give you a full refund.
Is this course for me?
This course is definitely for you! Whether you have had years of addiction to drugs and alcohol, or just want to reduce your current consumption and lead a happier healthier life, the Alcohol Detox Diet can help! Please note that this course can and should only be purchased once you have completed at least 15 days of sobriety. If you have had or currently have health complications, please consult your MD or health provider to make sure this course can be completed happily and healthily.
What perks do I get with this course?
You want perks, I got'em! Once enrolled in the Alcohol Detox Diet, you will have access to: Video lectures with the latest information regarding Health and Wellness & Addiction and Recovery, 2 week meal plans for Carnivores, Omnivores or Vegetarian/Vegans, Recipe booklet containing 70+ Recipes, Personalized Sober Action Plan, plus loads of nutritional information, grocery shopping lists and more! Sound good? You better believe it!